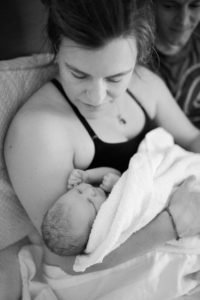 This one day workshop is intended for couples who have completed a 12 week Bradley series during a previous pregnancy. Students from different teachers are welcome as well. A certain level of knowledge of pregnancy and birth from completing a previous series will be assumed. Please bring your Bradley student workbook as we will reference them some. This will serve to supplement and refresh knowledge for couples who took Bradley classes during a previous pregnancy and is not intended to be a substitute for a 12-week Bradley series.
Class Details:
-Saturday, May 19, 2018 from 9:00 am to 3:00 pm
-Lunch for two as well as coffee, tea, and snacks will be included, as well as updated handouts and information.
-Cost is $75- payable via check, cash or PayPal.
-Classes will be held at my home in the Fondren area of Jackson.
-Please bring two pillows, a blanket or yoga mat, a birth ball, and your Bradley workbook to the class.

Topics covered will include pregnancy exercise and nutrition, optimal fetal positioning, emotional signposts of labor, comfort measures for labor and how to best support a laboring woman, writing birth plans, and more! Please contact me at 601-201-2493 or gracebgreene@gmail.com if you would like to take the workshop or have any questions about it.